Digitalization Expert Group
The experts on digitalization
The ECLASS board founded the Digitalization Expert Group (DEG) in the spring of 2017 to provide a platform for all digitalization-related issues, and to help work through these issues in a structured and directed way.
Members of the DEG are recruited from among experienced subject-area experts, who are delegated by their companies to address the topic of ECLASS, and who are themselves active in the areas of smart manufacturing and/or the internet of things (IoT).
By the way: The participation in the DEG is free of charge, and is open to all interested subject-area experts.
DEG's main focus is on monitoring, managing and supporting projects, as well as on coordinating all ECLASS activities in the areas of digitalization.
Collection and distribution of information, both internally and externally to ECLASS
Review and initiation of research work and projects
Cooperation with other committees and associations
Compilation of requirements
Provision of advice to the ECLASS board
Preparation of decision documents
Always with a focus on digitalization.
---
ECLASS-WHITEPAPER "DISTRIBUTED LEDGER-BASED INFRASTRUCTURE FOR INDUSTRIAL DIGITAL TWINS"
To master digitalization of industry the comprehensive availability of information is a key requirement. This is why concepts like the asset administration shell (AAS) and digital twins (DT) have been created.
Within this Whitepaper an approach is introduced to realize a decentralized registry for services offered around I4.0 components. How this decentralized registry is applied in practice is explained using five practice-relevant use cases which span the whole lifecycle of the asset.
Language: EN
Published: 2020
---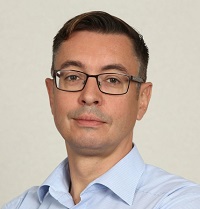 Head of Product Information & Content Management
Engineer Artur Bondza studied technical editing at the Karlsruhe University of Applied Sciences, with a concentration on mechatronics.
He has worked since 2004 at Pepperl+Fuchs, focusing on streamlining and digitalizing content- and data-management processes. He has been a member of the ECLASS Operating Arm committee since 2014, and in 2017, founded the DEG, which he continues to serve as spokesperson. True to the creed "No digitalization without standardization," Bondza is also active with the ZVEI, DIN and the DKE, with the goal of realizing the vision of Industry 4.0 and the internet of things (IoT) through comprehensive standards.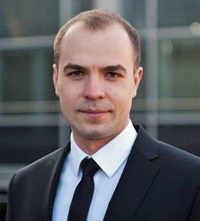 M.Sc. Alexander Belyaev (1987) studied electrical engineering at OvGU Magdeburg. There he has been a research assistant at the Institute for Automation Engineering since 2014. His main research areas are systems architecture for the interaction of I4.0 – components and the semantic methods for interoperability in the digital factory. He works on standardization of I4.0 – concepts in several working groups at ZVEI, ECLASS e.V. and VDI/VDE-GMA.

Head of Sales and Project Management
Sebastian Böttjer majored in Procurement and Logistics at the University of Kassel and has been working at D&TS GmbH since 2019, where he offers solutions for professional master data management and classification as a consultant in his role as Head of Sales and Project Management. He supports companies across industries in optimizing their master data quality, setting up a standard classification such as ECLASS and integrating automatic processes for data supply and maintenance. According to the principle ″Good data quality - technical & commercial - is the foundation for successful transformation projects and digitization initiatives", Sebastian Böttjer consults his customers and gets them ready for the future.
Previously, he started his career at B. BRAUN Melsungen AG in maintenance and then as Strategic Procurement Manager MRO. In this role, he led the "MRO Excellent Project" for automating procurement processes and realizing savings in spare parts procurement and stocking. In addition, he coordinated the "Global Plant Maintenance" classification project, where, among other things, all spare parts were classified using ECLASS. He joined the DEG in 2021.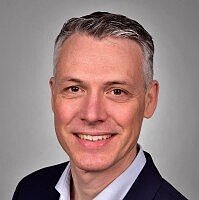 Project Manger in the Process Automation Division
Dr.-Ing. Oliver Drumm is a project manager in the Digital Industries preliminary development in the Process Automation Division at Siemens AG. Main working areas: End-to-end process, tools and technical product data in engineering for process engineering plants along the entire life cycle, active participation in ECLASS e.V. committees.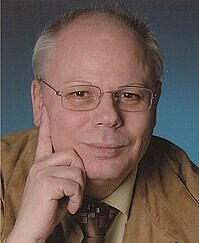 After completing his studies in electrical engineering, Roland Heidel started his career by working on the development of industrial communication systems at Siemens in 1977. He was a technical project manager for a joint project dealing with field buses for the industrial field communication system "Profibus". He also headed multiple EU projects dealing with industrial automation technology, with a particular focus on product data engineering. Heidel was head of an advanced development department and, until he left Siemens, was also head of the department "Standards & Regulations" for the divisions "Digital Factory (DF)" and "Process Industries and Drives (PD)".
Until 2016 he was Chairman of the standards committee IEC/TC 65 "Industrial -process measurement, control and automation"; until fall 2014 speaker of the Industrie 4.0 Working Group 2 (Reference Architectures, Standards and Norms) and until 2015 speaker for its mirror committee in the ZVEI (Zentralverband Elektrotechnik- und Elektronikindustrie e.V., the German Electrical and Electronic Manufacturers' Association). Heidel has run his own company, Kommunikationslösungen e.K, since 2015 and is active in numerous Industrie 4.0 working groups and the ZVEI.
Standard Architect IoT / Industry 4.0
Committees:
Industry 4.0 Platform AG1 and SG2 in ZVEI, Expert Panel DKE, ECLASS Board and Steering Committee, VDI 2770, IDS
(Previous) employers:
ABB (5 years), Strategic Buyer, Sales Engineer
SAP (17 years), Product Management, Presales and Standard Architect
Head of Product Information Management
Sven Köcher is working at Weidmüller Interface GmbH & Co. KG since 2015, where he is responsible for the product information management. This includes data management processes, the administration of the system landscape for the product information, the classification and description of the digital products as well as the provision of data for target channels such as wholesalers and engineering systems.
Before that, he worked in other companies as a CAE administrator and was responsible for the standardization and automated creation of product documentation.
He is active in ECLASS CEG CAX since 2015 and in other groups such as DEG since 2021.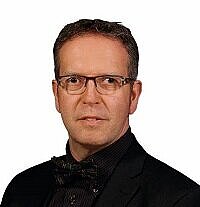 Josef Schmelter is working at PHOENIX CONTACT GmbH & Co. KG since 1997, where he is responsible for the classification in the ERP and PLM systems. As part of this activity, he is active in committees of the ECLASS e.V. of the IEC and ETIM Germany e.V. to ensure the provision of product data in the formats requested by the customer, including the provision of product data for the engineering tools (CAD / CAE) of the customers , The associated. requirements for adaptation and enhancement of the product information management system, the integration of data provision into the product development processes and the definition of system interfaces.