Asset Administration Shell
ECLASS in the Asset Administration Shell
Structures and properties at the click of a mouse as the basis for a digital twin
In an application developed by ECLASS members Festo, Phoenix Contact and SICK, users can create a digital representation of their product with just a few clicks.
Particularly noteworthy: Adding any number of properties is conveniently done with the click of a mouse. With the ECLASS classes as a basis, describing a comprehensive and structured digital twin can be done in the blink of an eye.
The Asset Administration Shell is the exchange format for the standardized exchange of IoT data in the Industrie 4.0 platform.
ECLASS members Festo, Phoenix Contact and SICK will provide a first-ever demonstration with the AASX Package Explorer of how this data exchange is implemented with an interface for ECLASS data (also via web service) that enables properties and entire structures to be imported and clearly interpreted.
With the AASX Package Explorer, users can create an exportable file that contains all of a product's information in a structured and semantically defined form that is easily user-readable and thus contributes significantly to interoperability between product data users.
The AASX Package Explorer is available free of charge via GitHub.
---
Importing ECLASS data from a static XML file or through the ECLASS web service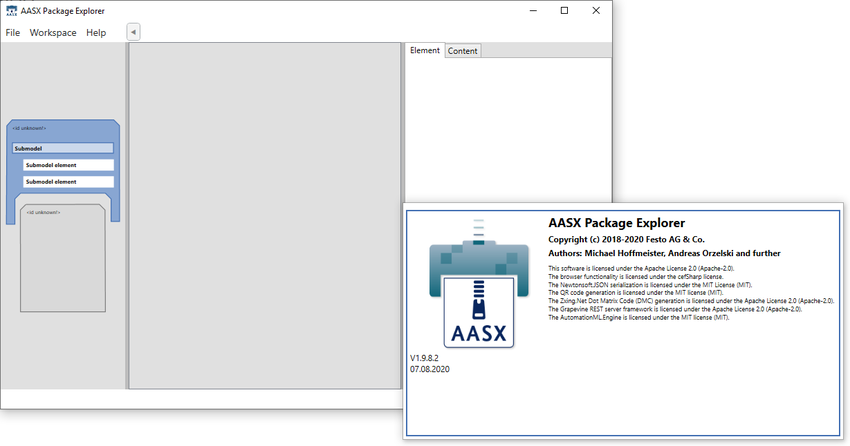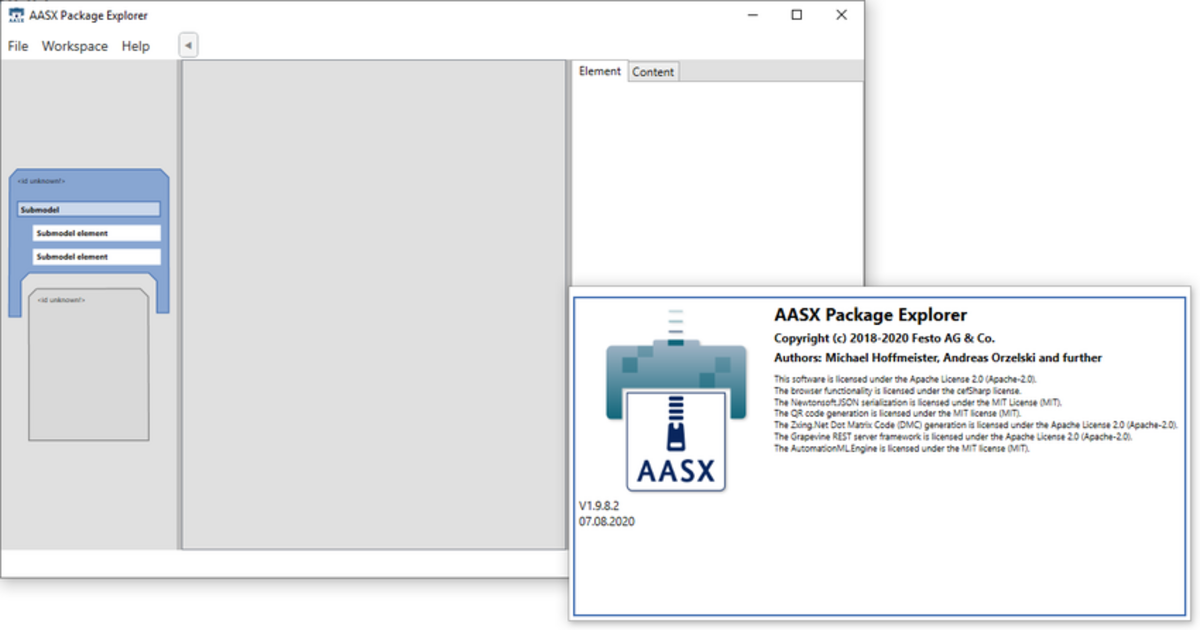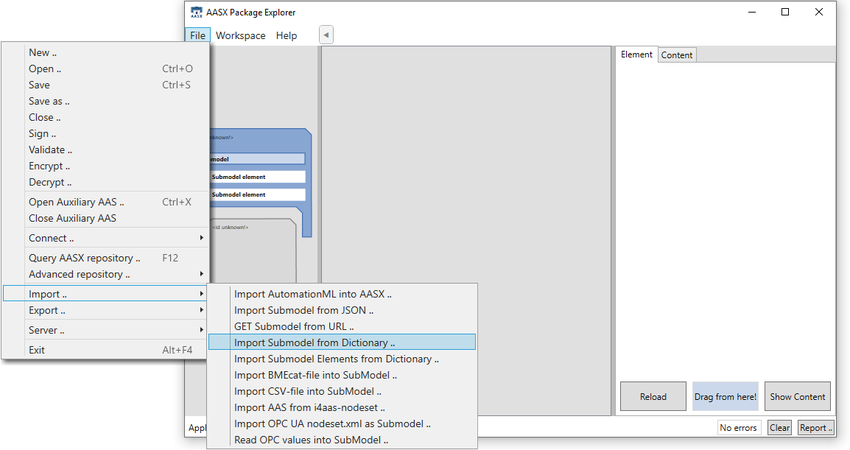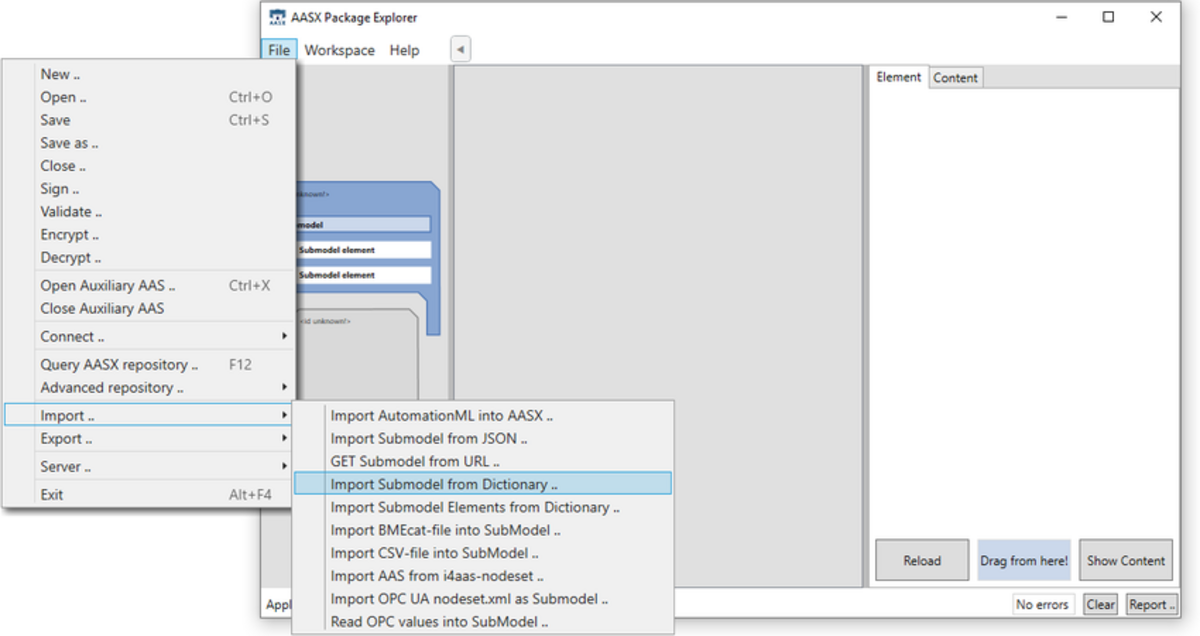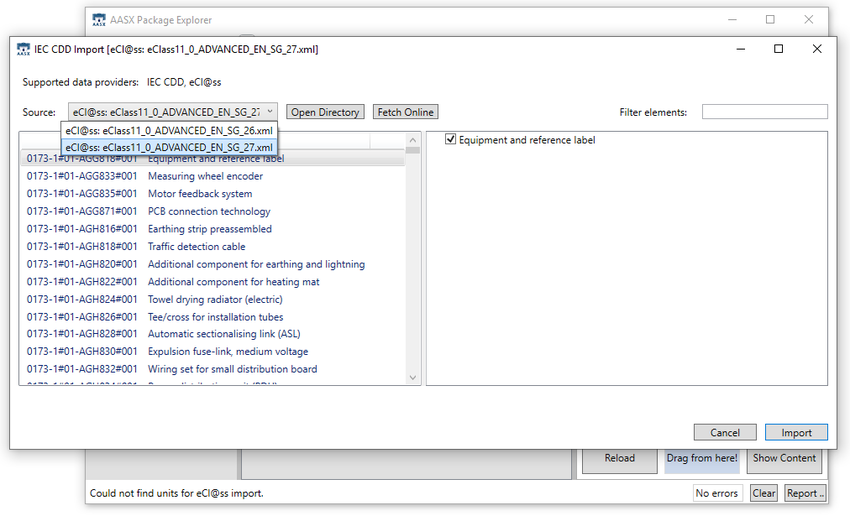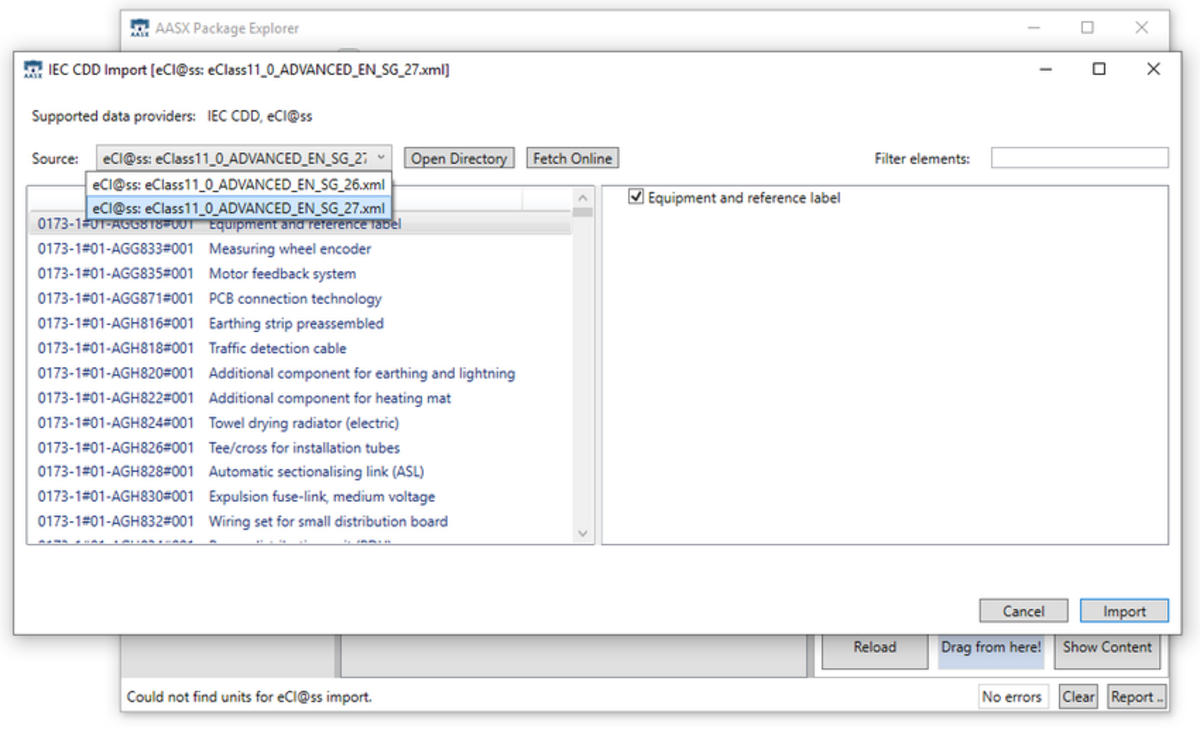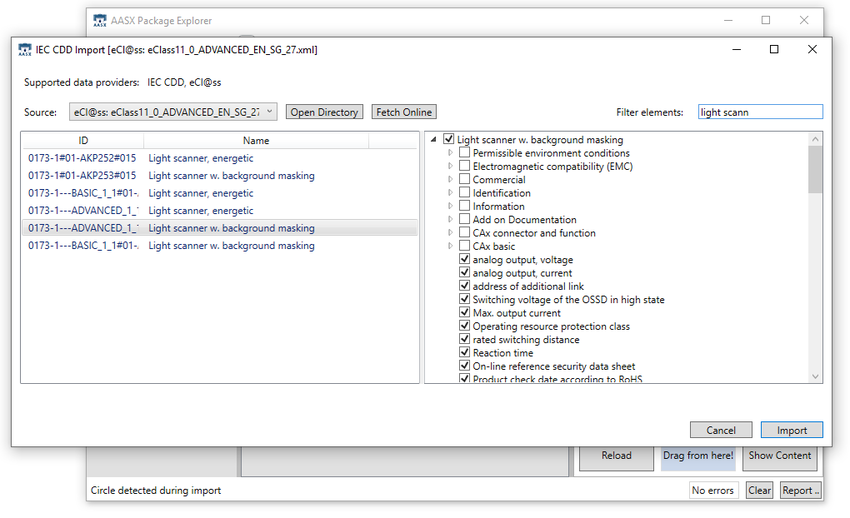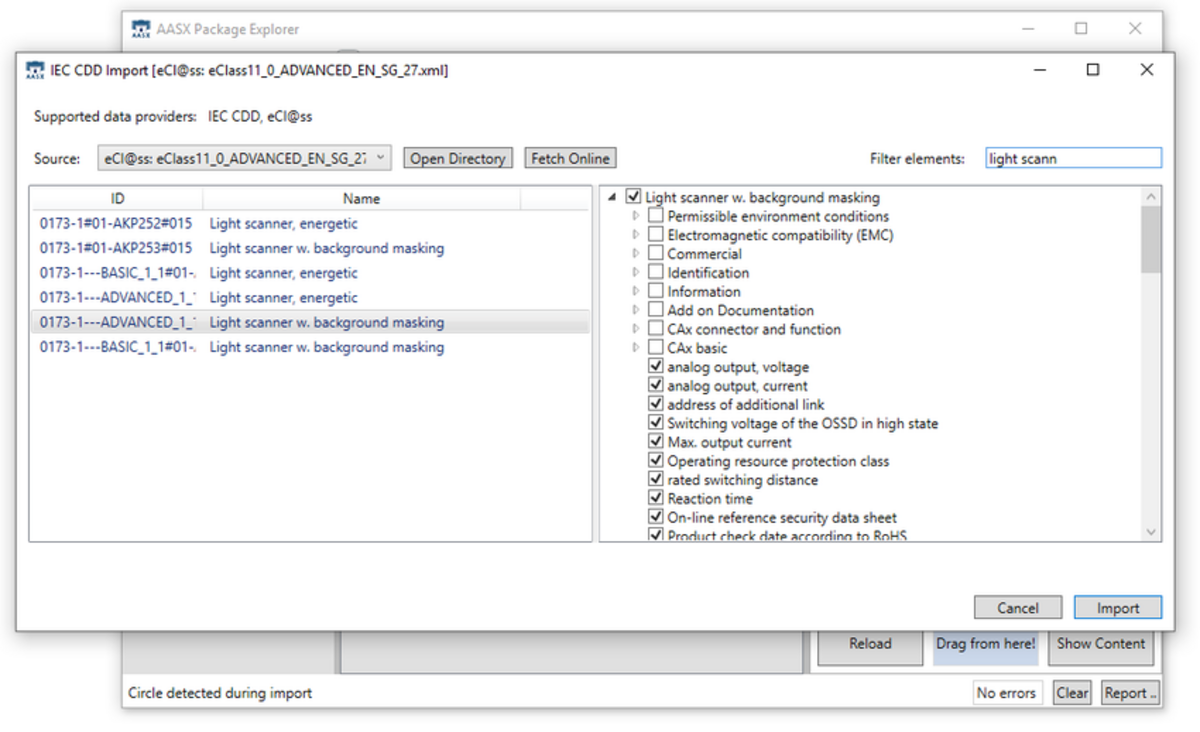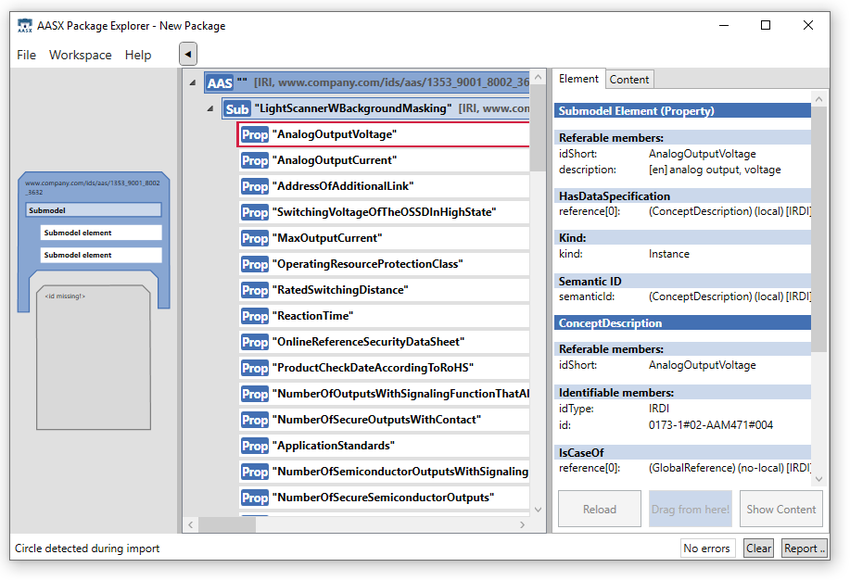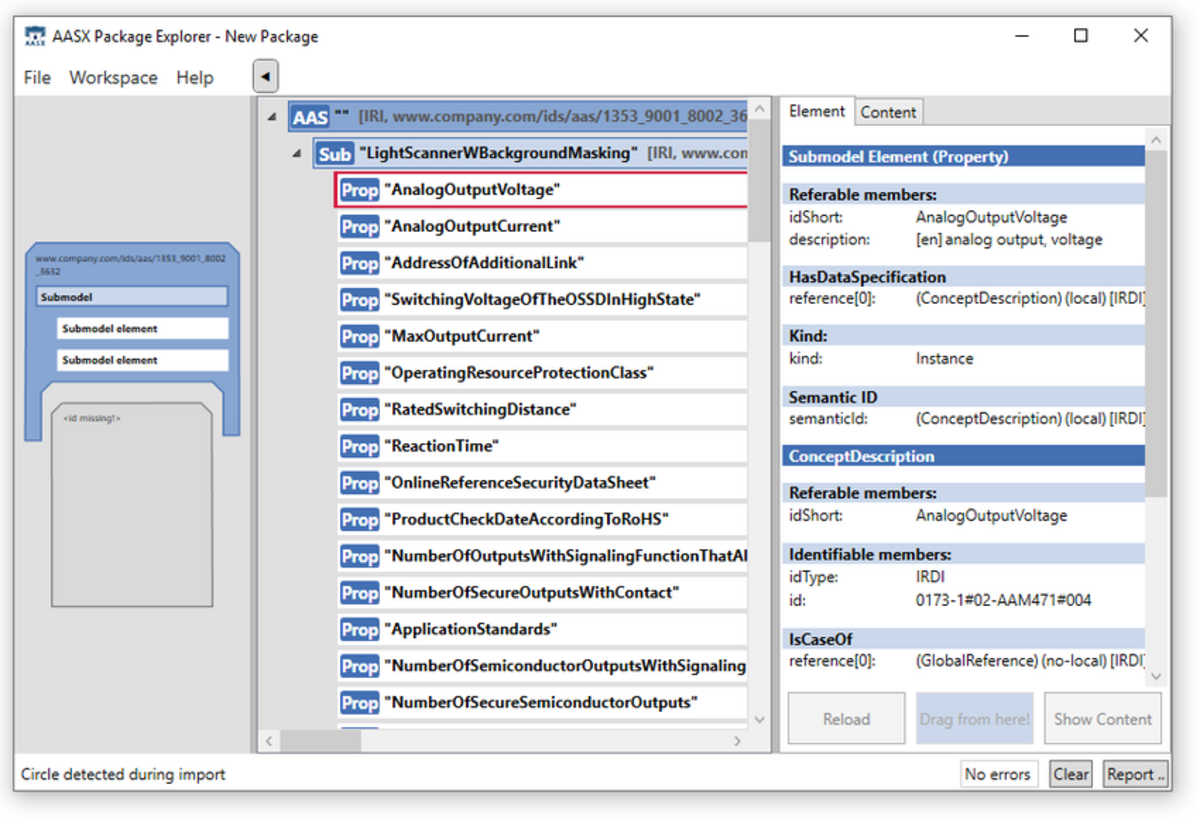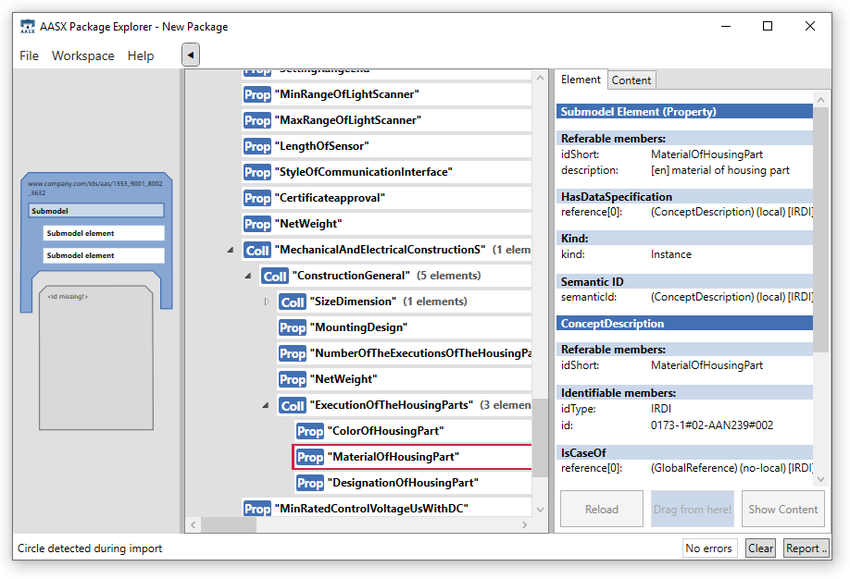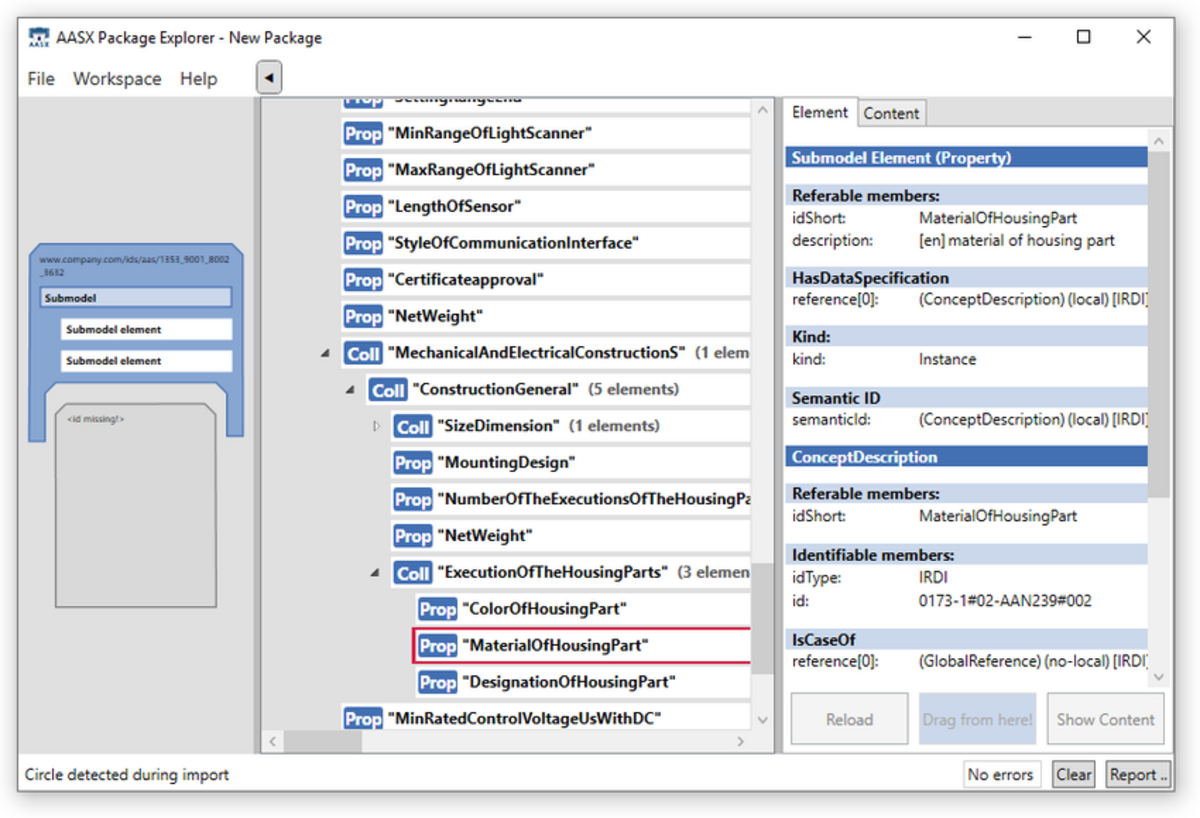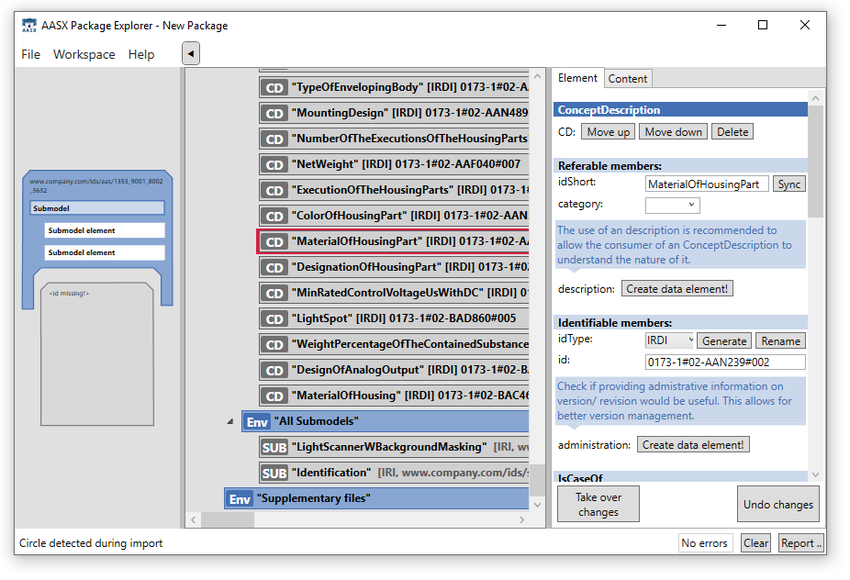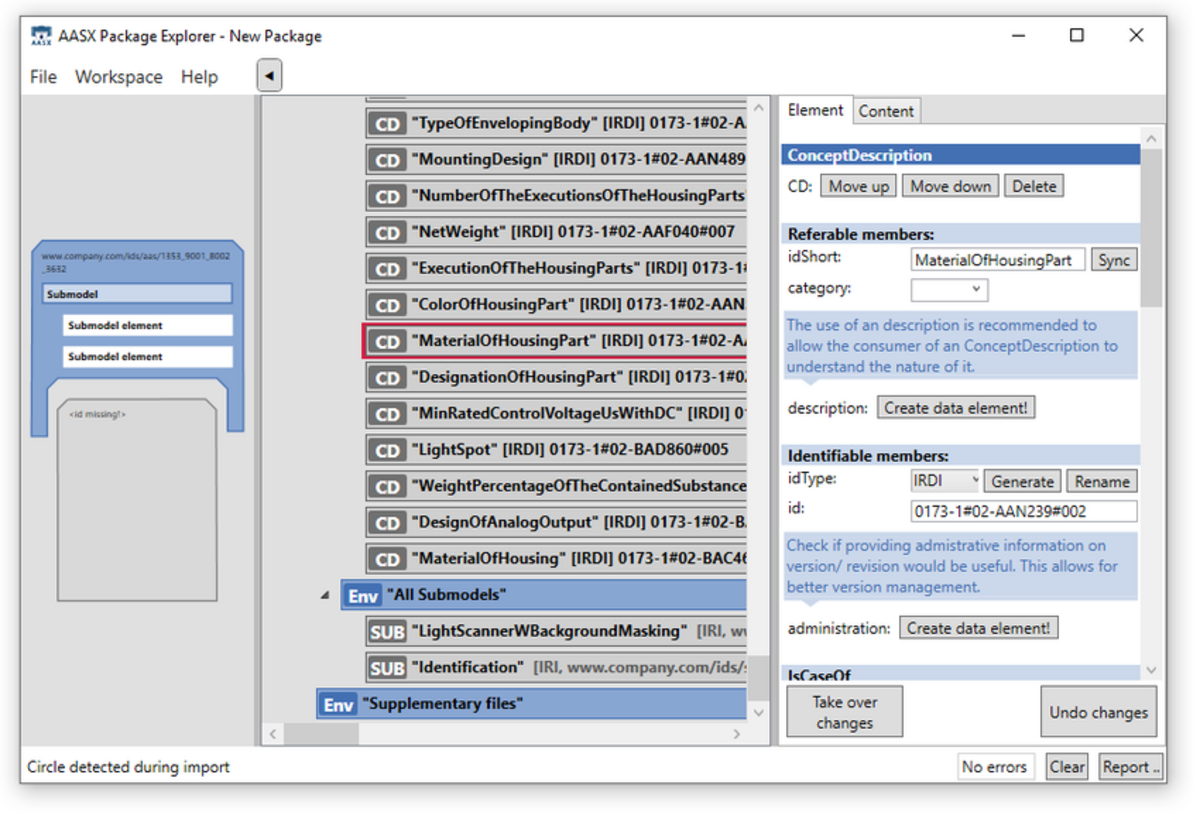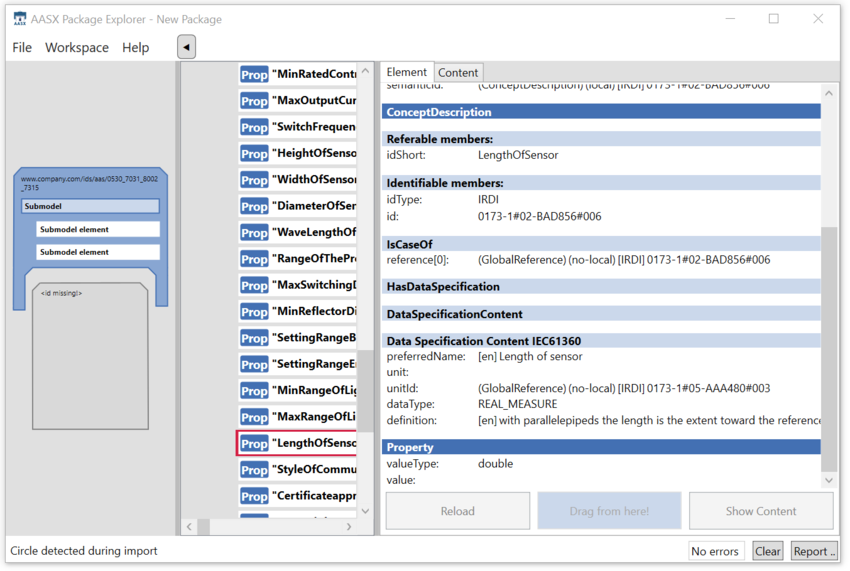 The figure illustrates two ways to import data via the AASX Package Explorer.
ECLASS is working in cooperation and close coordination with the platform Industrie 4.0 on a soon-to-be published model mapping.
A Webservice certificate can be requested from the Head Office for testing and research purposes related to the AAS.
---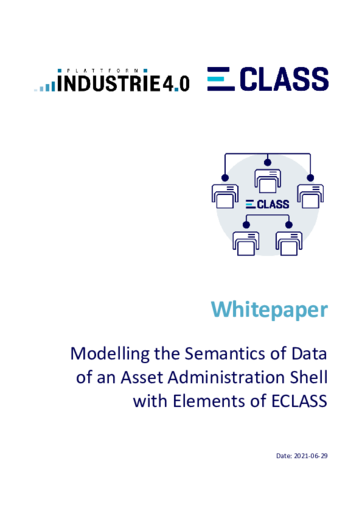 Whitepaper of Plattform Industrie 4.0 and ECLASS "Modelling the Semantics of Data of an Asset Administration Shell with Elements of ECLASS"
Plattform Industrie 4.0 recommends ECLASS as the preferred dictionary of standardized semantic to create meaningful Asset Administration Shells or Digital Twins. The AAS has standardized the structure and ECLASS has standardized the semantics for information elements, which should be used for the definition of digital twins. The structure of the AAS and the ECLASS dictionary complement each other in a perfect manner to achieve this objective.

The objective of this whitepaper is to work out which structures of ECLASS can be used to define the semantics of structures of the AAS. This whitepaper therefore explores element by element how each element of the AAS can be semantically described within the means of the ECLASS Conceptual Data Model.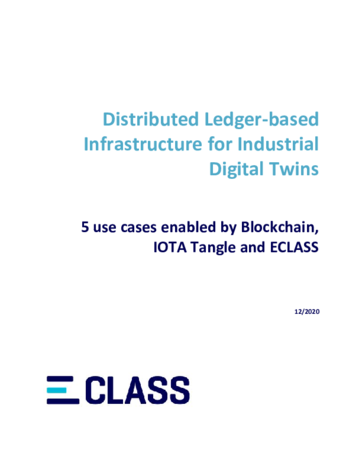 ECLASS-Whitepaper "Distributed Ledger-based Infrastructure for Industrial Digital Twins"
Um die Digitalisierung der Industrie zu meistern, stellt die umfassende Verfügbarkeit von Informationen eine zentrale Voraussetzung dar. Aus diesem Grund wurden Konzepte wie die Verwaltungsschale und der Digitale Zwilling geschaffen.
In diesem Whitepaper wird ein Ansatz zur Realisierung eines dezentralen Registers für Dienste vorgestellt, die rund um I4.0-Komponenten angeboten werden. Wie dieses dezentrale Register in der Praxis eingesetzt wird, wird anhand von fünf praxisrelevanten Anwendungsfällen erläutert, die den gesamten Lebenszyklus des Assets umfassen.