9th International ECLASS Congress
Cologne | September 27, 2023
Meet the experts and share experiences

Meet us in Cologne! We bring you together with specialists, innovators and successful practitioners from the fields of master data management and digital standards.
At this year's ECLASS Congress we are again offering an interesting and varied program with a large number of use cases and best-practice examples from the fields of engineering and automation, as well as Building Information Modeling (BIM) or the chemical or electronics industry.
"The conference is one of the top events in the field of Digital Twin, Smart Manufacturing and Digitalization."
A special focus this year is on the possibilities of the Asset Administration Shell (AAS), through which various networked systems and applications can exchange information without errors.
The congress is aimed at specialists and executives from the areas of development, planning, production, operations, logistics, automation and IT, as well as all digitalization drivers.
Around 250 international participants will have the opportunity to discuss all aspects of open standards, make new contacts with decision-makers from industry, trade and engineering, and learn about exciting innovations in the Industrie 4.0 environment.
As a result of the very positive experience from the last digital congress, the Congress is now planned as a hybrid event and will be held in English to enable interested parties from other countries to participate.
---
In a series of 12 thematically diverse and interesting lectures, top-class speakers from industry, trade and science offer thematically varied and interesting presentations on the topics of Master Data Management and Industrie 4.0 - tailored for beginners and experts.
Please find further information in our agenda!
---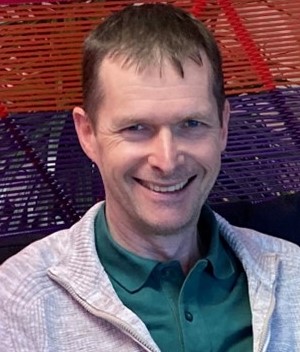 Master Data Consultant (Site Preparation Team)
Roche Diagnostics GmbH

Uwe started in 2002 at Roche Diagnostics GmbH in the area of process optimization Automation in Packaging, Storage and Conveyor Systems. Uwe was involved in various engineering projects in the field of electrical automation technology at the Mannheim site.
After the enhancement of a spare parts storage system for the management and replenishment of critical spare parts, Uwe has been assigned to a divisional global SAP harmonization project. Here, he took over the business process responsibility for the material master in the technical spare parts area with the introduction of the system in Germany/Switzerland/USA/China.
Uwe together with Michael managed the subsequent ECLASS project at two German sites for the classification of spare parts.
In 2019, Uwe assumed the role of global "business process manager" in SAP Work stream Plant Maintenance with global responsibility in the area of asset master data.
Since 2020, Uwe has been working on a global project that implements the harmonization and standardization of business processes, master data and systems solutions for the entire Roche network. In the field of spare parts and systems with the ECLASS standard worldwide.
In this project, Uwe, as master data consultant, is responsible for the standardization of processes along the master data standard (e.g. ECLASS) and the transformation of master data from the existing systems into the new S/4 Hana system in the area of assets.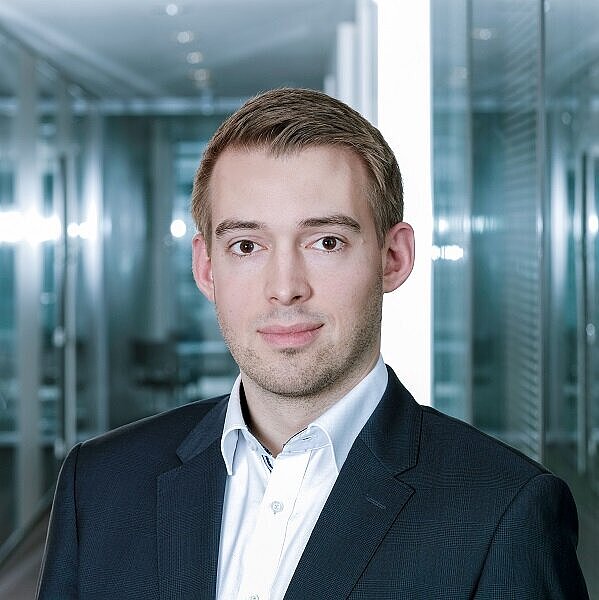 Head of Engineering
BCON² GmbH

Senior Architect
ECLASS Head Office

After studying mechanical engineering with a focus on IT in engineering (2009-2014), he worked as research associate at the Chair of Production Systems at the Ruhr University Bochum until 2018 and managed various digitization projects. At the same time, he completed his dissertation on the topic of data integration for the automation of simulations for planning support.
Since 2019, Christian Block is the contact person at the ECLASS head office for technical development, data models and questions from the areas of Digital Twin, AAS and Industrie 4.0. Since its founding in 2021, Christian Block is responsible in parallel as Head of Engineering at BCON² GmbH, for the new and further development of all products offered, which support, among other things, the creation of BMEcat and Asset Administration Shells.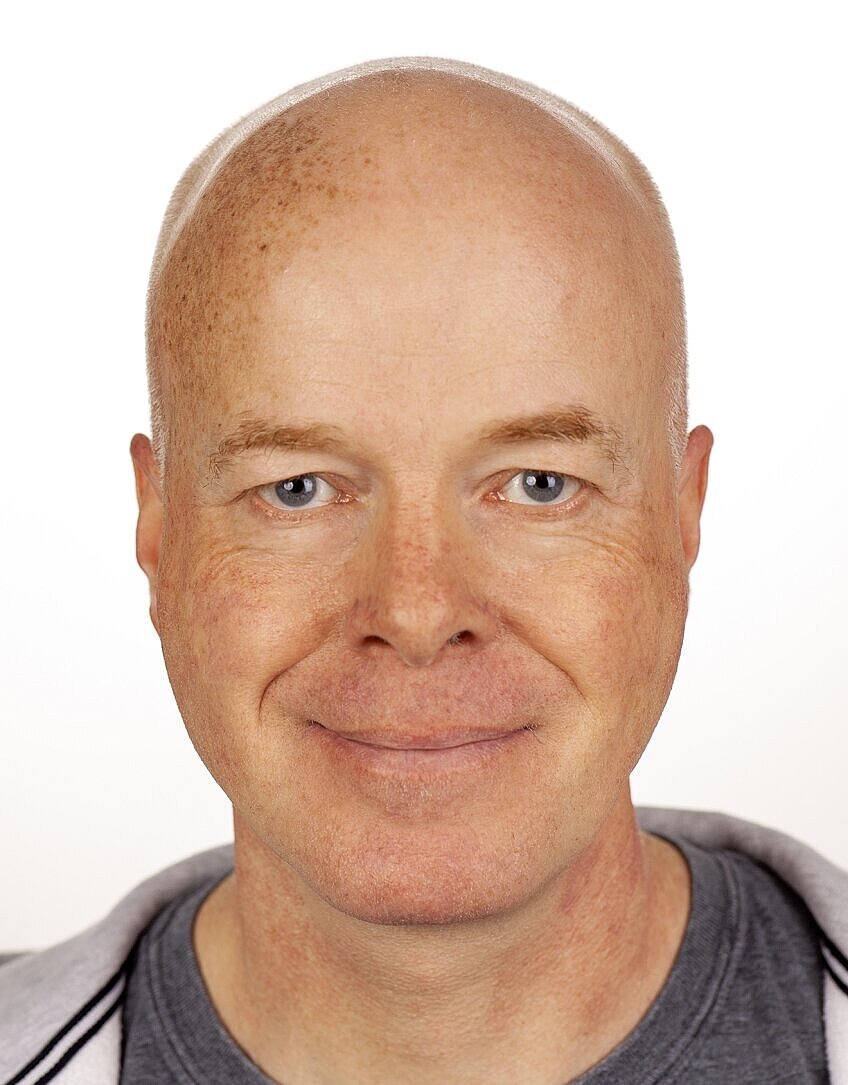 Product Owner Site Preparation
Roche Diagnostics GmbH

Michael studied chemical engineering in Dortmund and started his professional career in 1998 at Höchst AG in global engineering in Frankfurt Höchst. Here Michael went through various positions in projects with increasing responsibility.
In 2004, Michael took on the task of setting up and managing a department for operating the utility process systems at Roche Diagnostics GmbH in Penzberg. Strategic maintenance and repair components were later added as global operations grew, including a project to classify spare parts according to ECLASS for two Roche sites.
Since 2019, Michael has been working on a project that implements a uniform SAP standard based on harmonized business processes and master data for the entire Roche network. In this project, Michael is responsible for assets master data transformation, which includes the worldwide introduction of ECLASS in the area of ​​spare parts and systems.
Managing Director
D&TS GmbH

Mr. Paulo Ferreira is an experienced mechanical engineer who graduated in Wuppertal. After five years in the field of construction, he discovered his interest in data management and has been working in the field of classification and master data management for over 24 years. As the CEO of D&TS GmbH, Mr. Ferreira significantly contributes to the strategic alignment of the company, particularly in the areas of partnerships and digital AI-based technologies.
D&TS provides data services and software solutions to assist companies in professionally optimizing, classifying, and maintaining their product and material master data. The implementation of these innovative solutions results in a significant increase in automation and data quality. D&TS's ClassCOCKPIT solutions enable various output and exchange formats and seamlessly integrate with leading systems such as SAP, EPLAN, and others.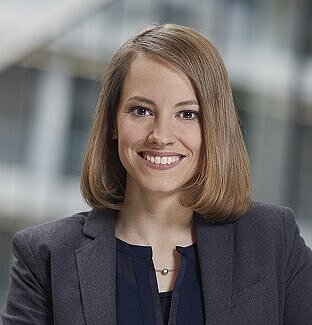 Head of Technology and Innovation Management
Siemens AG

Annika Hauptvogel has been Head of Technology and Innovation Management at Siemens since June 2021. In this function she is responsible for the strategy of Siemens Technology. She reports directly to the CTO of Siemens AG.
Annika Hauptvogel began her career at Siemens Mobility GmbH in 2015. In her former position she was responsible for the development of digital services for rail systems.
Annika Hauptvogel holds a master's degree in mechanical engineering from the Technical University of Munich and a Ph.D. in mechanical engineering from RWTH Aachen University.

Program Manager Product Data
Phoenix Contact GmbH & Co. KG

Gerald Lobermeier leads the program "Product Data for Customers". The inclusion of the Digital Twin is becoming increasingly important when providing product data to customers. As a specialist for the digital infrastructure in the company, Mr. Lobermeier focuses on the consistency of digital data and data continuity.
He has also been active in committees such as ECLASS for over 15 years. At ECLASS, Gerald is the head of the cross-expert group "Building Information management"

Managing Director
Industrial Digital Twin Association e.V. (IDTA)

Dr. Christian Mosch is Managing Director of IDTA since 2021. Previously he was responsible for Industry 4.0 standardisation related topics in the VDMA. Together with ZVEI, he led the spin-off process to establish IDTA. Christian Mosch is member of the Plattform Industrie 4.0 Initiative.

Managing Director
Paradine GmbH

Reinhard Pohn is co-founder and managing director of Paradine GmbH, Vienna. He is mechanical engineer and business economist specialized in marketing. Throughout his career, he has supported many companies globally in successfully implementing consistent material master data management throughout the entire organization.
Paradine is a leading European company offering specialized consulting, master data services as well as eptos™ MDM solutions to establish a single source of truth for material master data across the company.
Paradine offers classification and consolidation of multilingual material master data based on ECLASS as well as other standards. Consolidated master data is provided for all relevant enterprise applications (ERP, PLM, CAx, SRM, eCatalogs, etc.). Data redundancies and duplicates are identified, eliminated and avoided in the future.
Paradine is certified ECLASS Preferred Partner in highest level PLATINUM and ECLASS office for Austria, South, and Eastern Europe.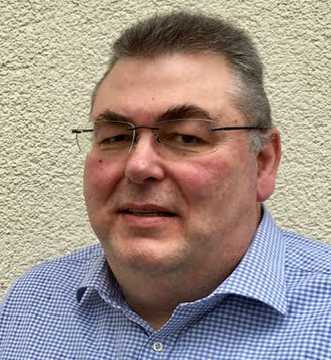 CEO & Owner
Class.Ing

Frank Scherenschlich studied electrical engineering in Paderborn and Canada. After a few years as a senior manager in the ECOMMERCE and PIM area, start of self-employment as an engineering office, then foundation of Class.Ing. Responsible for the areas sales, data management and project planning. Driver for the implementation of future topics.
Intensive collaboration on various topics of standardization and digitization, including committee work. Diverse activities in the ECLASS environment of content work, technology and process optimization.
Class.Ing is an SME in the field of standardized article data management. The company offers extensive, but also specific consulting, software and data services from a single source. The in-house software Class.Room relies on the use of classifications and offers functions for mapping to other standards as well as version conversion. Interfaces to SAP and other PIM systems are available.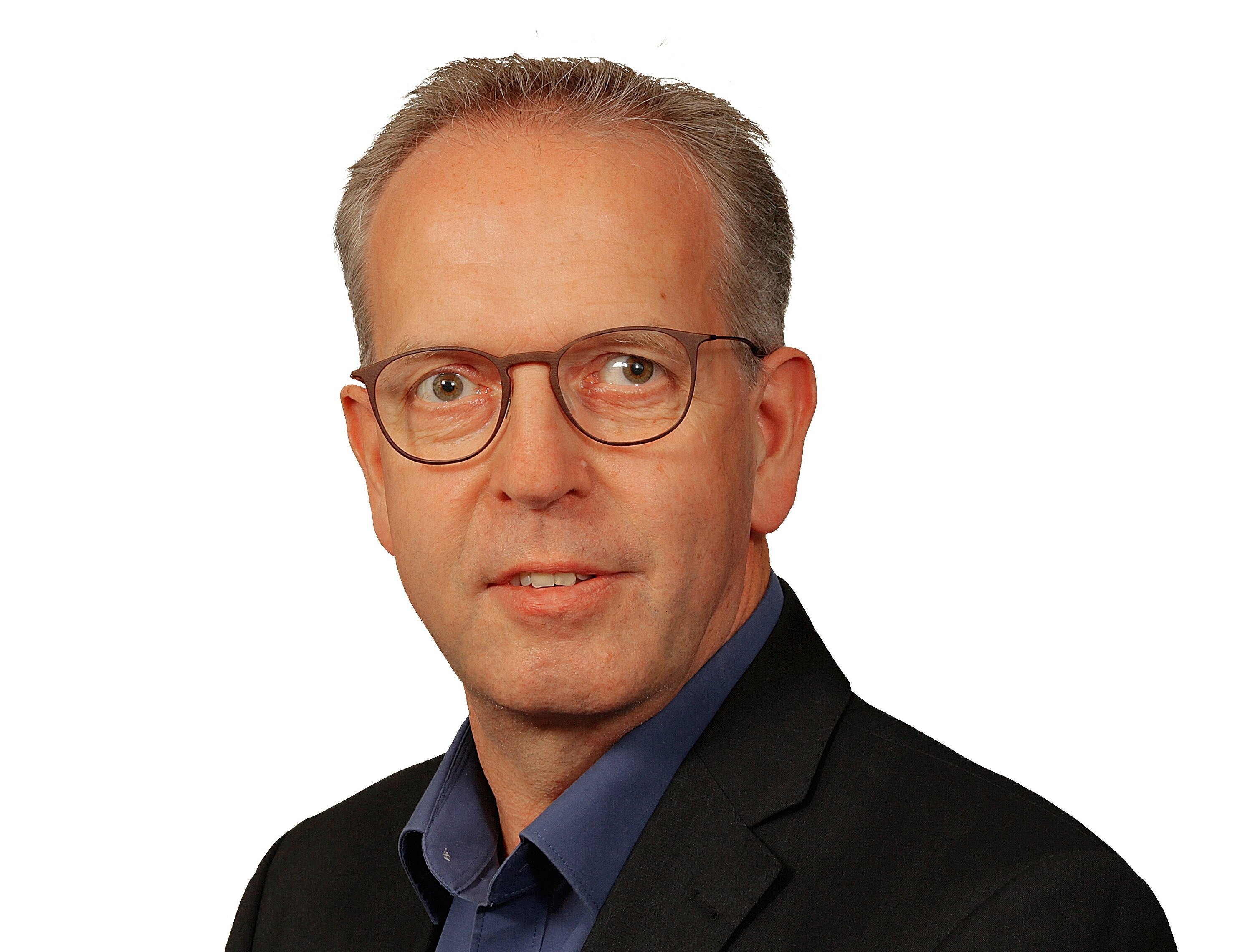 Master Specialist Classification
Phoenix Contact GmbH & Co. KG

Josef Schmelter has been with Phoenix Contact GmbH & Co. KG since 1997 and is responsible for the topic of classification. Within the scope of this activity, he is active in committees of ECLASS e.V. and IEC, among others, to ensure the provision of standardized product data for the systems used by customers. This includes the provision of data for the e-procurement system up to the use of data for the engineering tools.
Since 2001, Mr. Schmelter has been involved in various working groups to build and update product classes and their properties and has been active in ECLASS CEG CAx since 2008, to integrate the requirements from engineering tools into the data model. Together with the team of the product data management system, the data managers and data maintainers, the processes and systems are continuously developed to support the customers.
Business Owner
EPLAN GmbH & Co. KG

Markus Schneider, born in 1974, studied electrical engineering in Cologne after completing his professional training as an electronics technician. After his trainee period in the automotive world, he initially joined OSRAM as a development engineer, where he moved to product management in 2010. Today (since 2019), he works as a business owner at EPLAN in the Master Data division.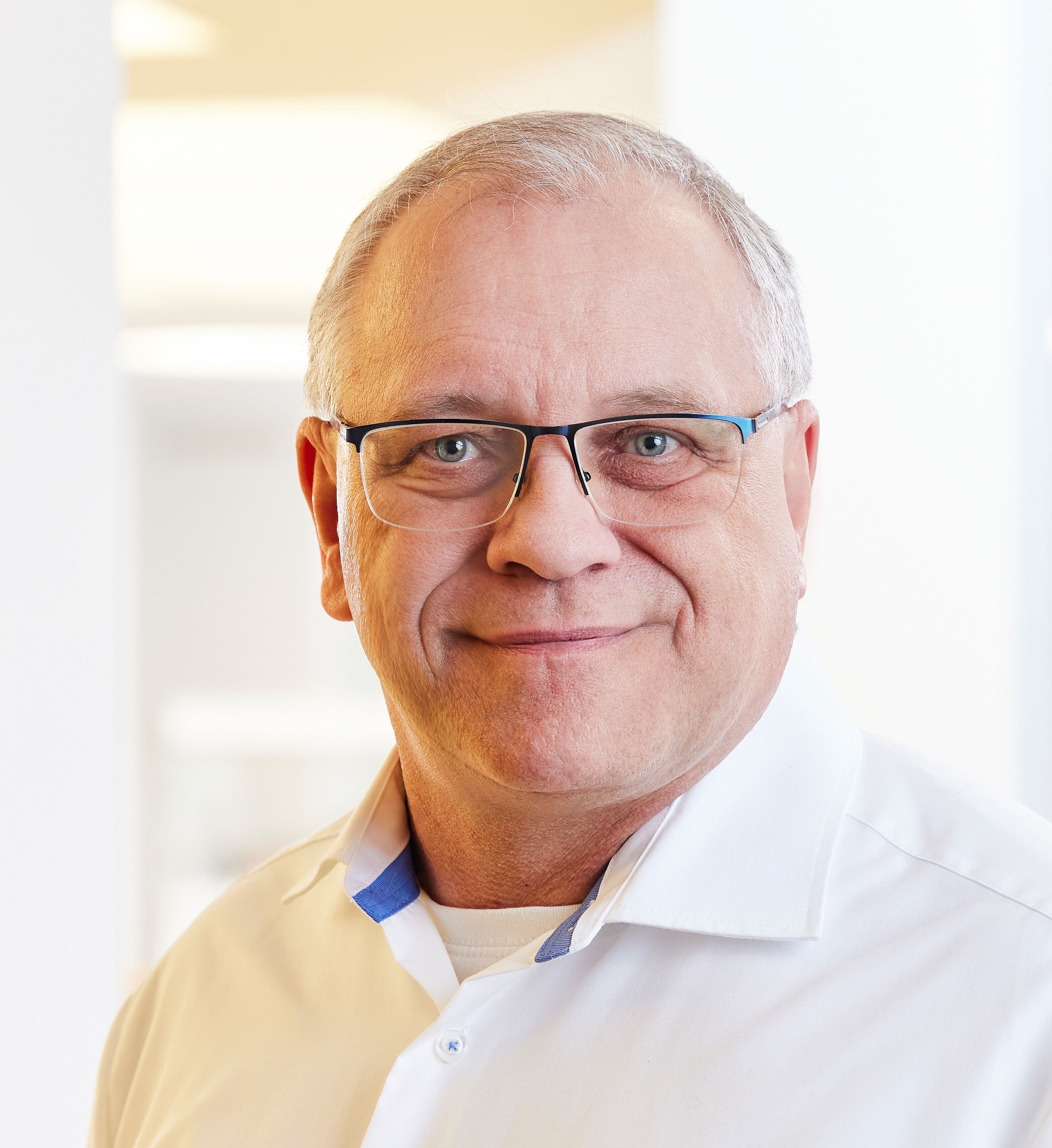 Head of Department Product Information Management
ifm electronic gmbh

1986 – 1989: Studied electrical engineering at the University of Applied Sciences Bochum (FH BO)
1990 – 1991: Product specialist for evaluation electronics / control technology, ifm electronic gmbh
1992 – 2003: Technical editor (Technical documentation), ifm electronic gmbh
2004 – 2015: Project Manager eProcurement, ifm electronic gmbh
2014 – 2015: Project Manager PIM, ifm electronic gmbh
2015 – today: Head of Department PIM, ifm electronic gmbh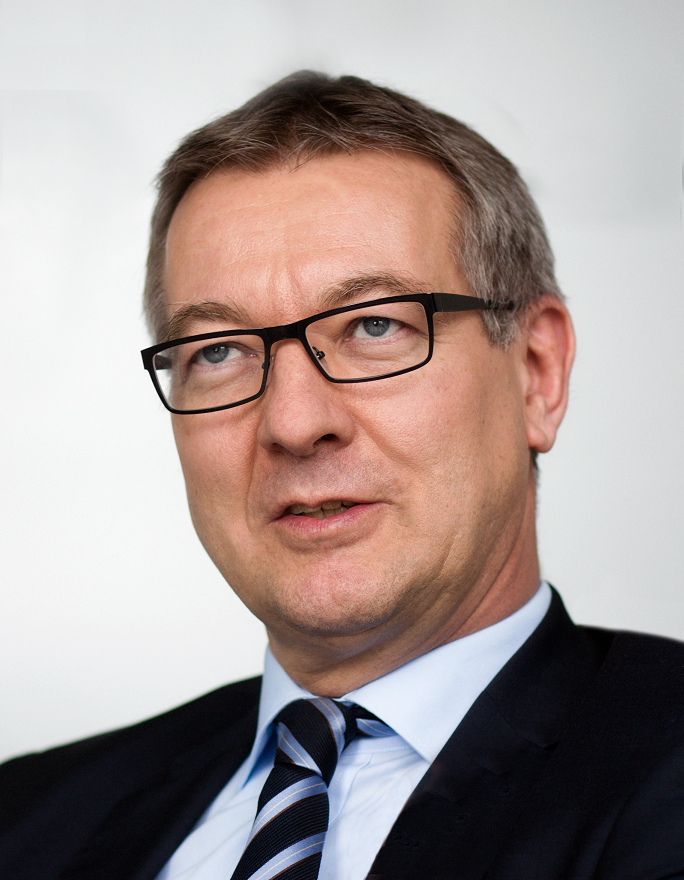 Vice President and Head of External Cooperation
Siemens Technology

After graduation in Aeronautical and Aerospace Technology Dieter Wegener worked as scientist at DLR (German Aerospace Center). After four years as consultant for McKinsey he joined SIEMENS in 1996 as Head of Gasturbine Engineering at "Power Generation".
During his career within SIEMENS he had different responsibilities: personal Assistant for an Executive Board Member, Chief Technology Officer (CTO) for Business Division "Industry Solutions" and VP & Head of R&D-Organization "Advanced Technologies & Standards (ATS)" for Industry Sector.
Since 2016 Dieter Wegener is VP & Head of External Cooperation at SIEMENS Technology.
Additional he is active in external roles like
Chair of ZVEI Management Circle "Industrie 4.0" (since 2014)
Vice-President DKE (since 2015)
Product Manager
Stibo Systems GmbH
---
This year's ECLASS Congress will take place at the German Economic Institute (IW) which is located in the center of Cologne, just a few minutes' walk from Cologne Central Station.
---

Please feel free to contact us.
We're here to help.